Dear members of the Czech Society of Cardiology, dear Cardiology Congress participants,
By decision of the Committee of the Czech Society of Cardiology of June 23, 2020, the form of this year's Congress of Cardiology has been changed from full-time to VIRTUAL.
The main reason is the still-in-force restrictions on the organisation of mass events, and it is uncertain whether these restrictions will cease by the beginning of September.
Therefore, the Congress will take place virtually: it will be broadcast from September 13 to September 25 from the Prague studio; the access to online broadcasting will be granted to the registered. It will be broadcast every day from 9.00 to 12.00 and then from 14.00 to 18.00.
The event will be accredited by the Czech Medical Chamber based on the time spent at the live broadcast (max. 60 credits per 10 days of broadcast).
The registration procedure will remain the same as when you register for the congress in its physical form, i.e. through the online system. However, the registration fees have been reduced: CSC members will pay 200 Czk (members till the age of 30  100 Czk)and non-members 1500 Czk. Those who have already paid the fee and will want to participate in the virtual form of the congress will be refunded the difference; those who have already paid the fee and will not be interested, will be refunded the full fee.
The programme should be available by July 10, at the latest. It will consist of invited blocks of associations/work groups and scientific societies, as well as company symposia. The original free presentations (including nurse sections, technical sections and poster sections) will not be included in the virtual form of the congress and only the ENTERED ABSTRACTS of these presentations will beavailable at the Congress website.
We hope that you will remain loyal, will find the program prepared interesting and that you will decide to follow the Congress in this, hopefully exceptional, form.
On behalf of the CSC Committee


Prof. MUDr. Aleš Linhart, DrSc, FESC. FCMA
Chairman of the Czech Society of Cardiology
Chairman of the Program Committe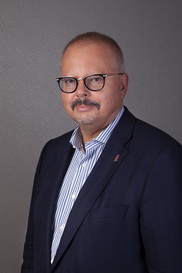 Prof. MUDr. Miloš Táborský, CSc, FESC, MBA
Chairman of the Organizing Committee