Dear colleagues,
    The Board of the Czech Association for Heart Rhythm, in cooperation with the Slovak Association of Heart Arrhythmias, decided that after a forced absence last year, the XVIII. Symposium of our associations will take place on November 7-9, 2021.
   We believe that in the autumn the epidemiological situation will allow us to hold the symposium in person in the original format of our previous meetings and that we will meet again in person in Olomouc at the Clarion Hotel.
   Arrhythmology is a dynamically evolving field, and much new has emerged in the last two years since our last joint meeting. In the field of catheter ablations, it is primarily electroporation that has the potential to significantly change the nature of our performance. In the field of device therapy, stimulation of the transmission system is gaining ground.
   As in previous years, we would like to give space in the symposium program to the young generation of cardiologists, nurses and health care technicians who are already involved in arrhythmology or are considering work in this field. The congress will also include satellite "hands-on" workshops, in which everyone will be able to try out new technologies.
   We believe that the presence form of the symposium will be possible by the planned date and we are looking forward to meeting all of you.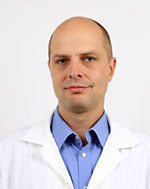 Doc. MUDr. Petr Peichl, Ph.D.
President, Czech Association for Heart Rhythm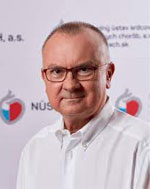 prof. MUDr. Robert Hatala, CSc.
President, Slovak Association of Heart Arrhythmias